Have you been considering ramping your online marketing game? Have you heard about paid advertising, but felt you didn't have much knowledge about the process to plan and execute an effective PPC marketing strategy. We can help! In today's blog, we have put together a beginner's guide to help you plan an effective and profitable pay-per-click marketing campaign for your product/service-based business. This step-by-step guide is useful even if you have no prior experience.
What is PPC Marketing?
PPC marketing is a type of digital marketing that involves advertisers paying a fee each time to Google when their ads are clicked. Simply, you need to pay for advertising if your ad is actually clicked on by the visitors. It's essentially a method of buying paid traffic to your site.
One of the most popular forms of Pay-per-click advertising is search engine marketing, which allows businesses to pay for ad placement in major search engine sponsored links. This strategy works well when someone searches for a keyword related to your business offering. For example, if you run a jewelry store online and if you bid on the keyword "Fashionable Jewellery" your ad might show up at the top of the Google results page.
Benefits of PPC Advertising
Paid advertising can be extremely beneficial for online companies and retailers. With the help of a PPC advertising company in India, you can bring your business to a new height. Just a few of the pay-per-click advertising benefits include:
Measurable & Trackable-
Google Ads make it easier to track how your paid campaign is doing. You can simply use the Google Analytics tool to measure your results in real-time. In addition to the number of clicks on your paid ad, you can see where your users are coming from and whether those visitors converted into leads (made a purchase, downloaded your application) as you define it. This is much better than a traditional banner ad, where tracking the results is vague at best.
Experience a Higher ROI
Most brands or enterprises don't just purchase PPC ads to build their reputation in the market or beat out the competition. They buy paid ads because they want to engage their visitors to convert into real prospects.
At the end of 2020, up to 74% of brands reported that paid advertising was a big driver for their business, generating revenue and an important portion of their monthly sales. For many Indian brands, PPC ads are an effective way to jumpstart some conversions and they could do the same for your business.
In-Depth Targeting
You can target a specific segment of your market by choosing the keywords you want to use for your PPC campaign. This is useful in a number of ways. It might be so that your sales have been slipping among one age group or gender. Or it might be that you have an upcoming event or conference you would like to promote, but don't want to waste your efforts on promoting it to a larger group of audience who live too far away are interested in attending. PPC advertising gives you the ability to target a particular audience and gives you an opportunity to reach out to a specific segment that wouldn't necessarily be reached by your other marketing efforts.
PPC Ad Platforms
According to the experts of Digital marketing company India, Google Ads is by far the key player in PPC ad platforms. Continue to know more about the overview of  Google and other PPC ad platforms.
Google Ads
According to Google, Google Ads appear on over 2 million websites and in over 6.50 lakh apps. Moreover, they share that there are roughly three million searches on Google search engines every day. You can gain exposure from a huge number of customers by running ads on Google Adwords.
Bing Ads
This is the PPC ad platform associated with Microsoft advertising formerly bing ads. Bing is a growing platform than Google and Amazon claimed that it is going to reach 145 million searchers that are not available via Google. Those are the people who use an Amazon tablet or any other Amazon device to access the Internet. In addition, Microsoft advertising also works with the Yahoo search engine for ad placement.
Facebook Ads
Have you seen ads in your news feed as well as the ads on the side of the Facebook pages? While Facebook itself has more than two billion users, the information it captures on its registered users allows it to target ads to match your desired audience. If you run Facebook ads they may appear on Instagram and Messenger.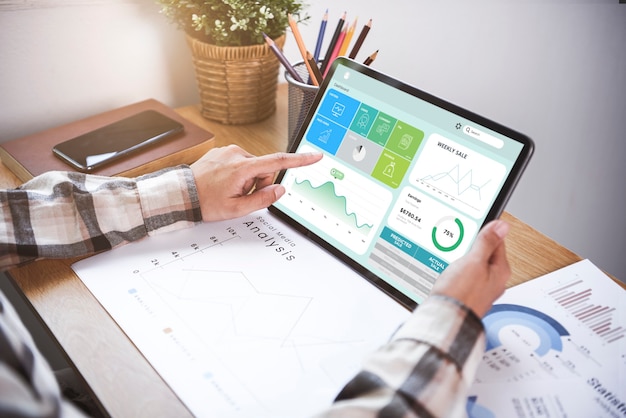 How to Run a PPC Campaign
You might have understood what PPC marketing is. But now you want to get the best results from your paid marketing campaign. To do this, you need to consider some of the effective practices for optimizing your PPC campaigns.
Choose your goals for getting the most from your campaign.

Set a budget that you want to spend on your campaign per month.

Choose your channels wisely to bring campaign success.

Target the right audience for your product or service.

Choose the right keywords by spending a little time on the keyword research tools.

Add negative keywords to keep your ad away from those people interested in your overall topic, but not likely in your products.

Build a strong ad structure.

Write killer ad copies that will entice a reader to visit your website.

Test at least two ad copies to see which one performs the best.

Build Steller landing pages if you want to grab potential customers quickly.

Test landing pages for the same product or service.

Measure and keep an eye on your metrics and make small changes when a paid campaign is lagging or you may have to stop low-performing pages and replace them with a new marketing campaign.
If you have successfully set up your ad campaign. Google and other ad platforms give you ample information to help you track how well your ads are performing towards your goal. 
Clicks, Cost per click (CPC). Clickthrough rate (CTR), Impressions, Ad spend, Return on ad spend, Conversion rate, Cost per conversion, and Quality score are a few of the metrics you'll want to keep an eye on.
Our paid advertisers have helped over 100+ companies turn wasteful spend into profits. We help businesses just like yours increase their pay-per-click profitability. You can request a free consultation from your Google Ads expert by filling out the contact form.
Summary
Article Name
A Beginner's Guide to PPC Advertising
Description
Our paid advertisers have helped over 100+ companies turn wasteful spending into profits.
Author
Publisher Name
Publisher Logo