We all know that each and every business owner would understand how important customer reviews have become. However, do we really know just how valuable they can be to the business? We all may get surprised to know the impact of customer reviews, especially in the digitally driven age that we live in. As a digital marketing company in India, we know the importance of getting customer reviews online for your business. In this blog, we aim to tell you the importance of the same, as well as how to effortlessly encourage customer reviews online. 
The reviews that you get from your customers online, can be a really powerful tool that can be used to leverage the achievement of many goals. These goals may include getting new customers, building a better brand repetition as well as increasing foot traffic. They can even act as a support for higher search rankings. Eventually, they can even earn a larger social media following for your business online. 
If you put it simply, every business in this world needs customer reviews. However, what are the exact benefits that we can look forward to, and more importantly how do we get our hands on such benefits in the first place? Let us break down everything you need to know about customer reviews for businesses.
While or customer reviews so hyped?
Following data acquired from the search engine journal shows how powerful reviews can be: 
-It has been seen that more than 90% of the customers have communicated that positive reviews have made them more likely to use a specific business. 
-The report also said that about 82% of the customers always check the online reviews for any local business before going for them.
-it was also seen that any average consumer is spending about 14 minutes of their time reading reviews before they make any kind of decision about any business.
-it was even noted that 75% of the customers are trusting online reviews as much as they trust the recommendations that have been given by their friends and family. 
Now that you know the importance of online reviews you should know that there is a very important connection between SEO rankings and online reviews of your business. As a provider of SEO services in Indore, we can tell you that the reviews count for about 10% of Google's criteria for SERPs. 
So the big question now becomes, how do you get your customers to leave reviews about your business online?
Following are some simple steps that you can use for the same:
Step 1- Timing: regardless of how you are planning to ask for the review, timing becomes a very crucial factor. If you are requesting a review too early then the customers might not like that and end up leaving no feedback. At the same time, waiting for too long may end up in the customer forgetting the details of the great feedback they wanted to leave. A great rule that you can follow is to wait for about 1 to 2 days before you send the review request. 
Step 2- Approach: when you figure out how to ask for customer reviews online, it just has to be a balancing act. Creating a short as well as a simple set of questions asking for a quick overview of the customer's experience can really help them to highlight the pros and cons of your business. Just try to be open-ended and motivate the customers without taking too much of their time.
Step 3- Persistence: always remember not to cross the line between being too pushy and giving the customers a gentle nudge of motivation. If you see that your customers are not responding to your request for a review then you can always send a follow-up after a few days. Make sure that your tone is cognizant in the follow-up so that you are not overstepping.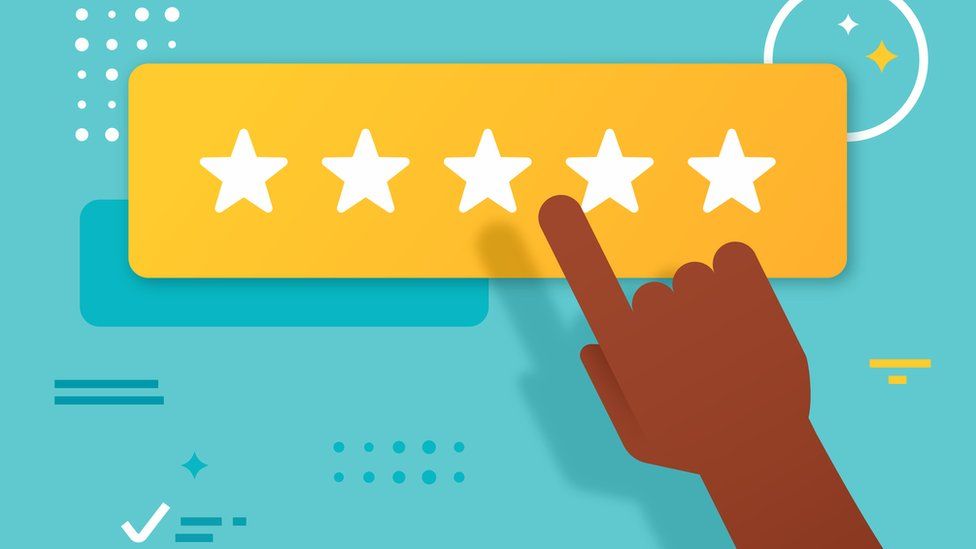 As a digital marketing company in India, we can tell you that there are many more steps that can encourage online reviews from your customers. However, these three basic steps are good enough to get you started. Try them out and see how they affect the online reviews of your business. Once you achieve this, you will be able to see how SEO plays a role too. Further, for any kind of online reputation and advertising, you can either do that by yourself too or go for a professional.
The benefit of going with the professional is that they will know more tricks and tactics and will easily be able to tell you which kind of methods can be used for your business. However, if you want to do it on your own, make sure that you read blogs that give you all the information about such methods. Initially, you will have to invest a lot of time into studying what is working for your business and what is not. So, if you think you do not want to spend your time and energy on figuring that out, then you can always hire SEO services in Indore. Just like that, for anything else related to getting online customer reviews you can contact a digital marketing company in Indore.
Summary
Article Name
How to Encourage Customer Reviews Online
Description
We know the importance of getting customer reviews online for your business. In this blog, we aim to tell you the importance of the same, as well as how to effortlessly encourage customer reviews online. 
Author
Publisher Name
Publisher Logo