Undoubtedly, video is now the de-facto ruler of the business marketing arena. Companies serving varied industries are now discovering their huge power; digital platforms are placing them right at their core for capitalizing on their huge interest, and customers are head over heels about videos.
People are so much into watching videos that videos make up above 82% of all customer internet traffic in 2022- 15 times higher than the situation in 2017. Nevertheless, creating stunning videos is just half the work done. There's much more work you need to do in the present online crowded space to guarantee your videos find the right audience. To start with, you must follow the latest SEO trends & techniques to ensure your videos bring in good results.
Starting from selecting the suitable videos and platforms for publishing them to taking care of different SEO-related tasks, you must have your hands on seemingly the most minute details to improve the performance of your videos and to make the most out of them.
Well, it has not been long enough since we started talking about the way mobiles have revolutionized the marketing space. Been there, done that. And now, the next thing that is changing the entire marketplace is video. All thanks to the availability of video maker tools, it has now become easier to make videos & edit them using any online professional video editor to create pieces that stun the world.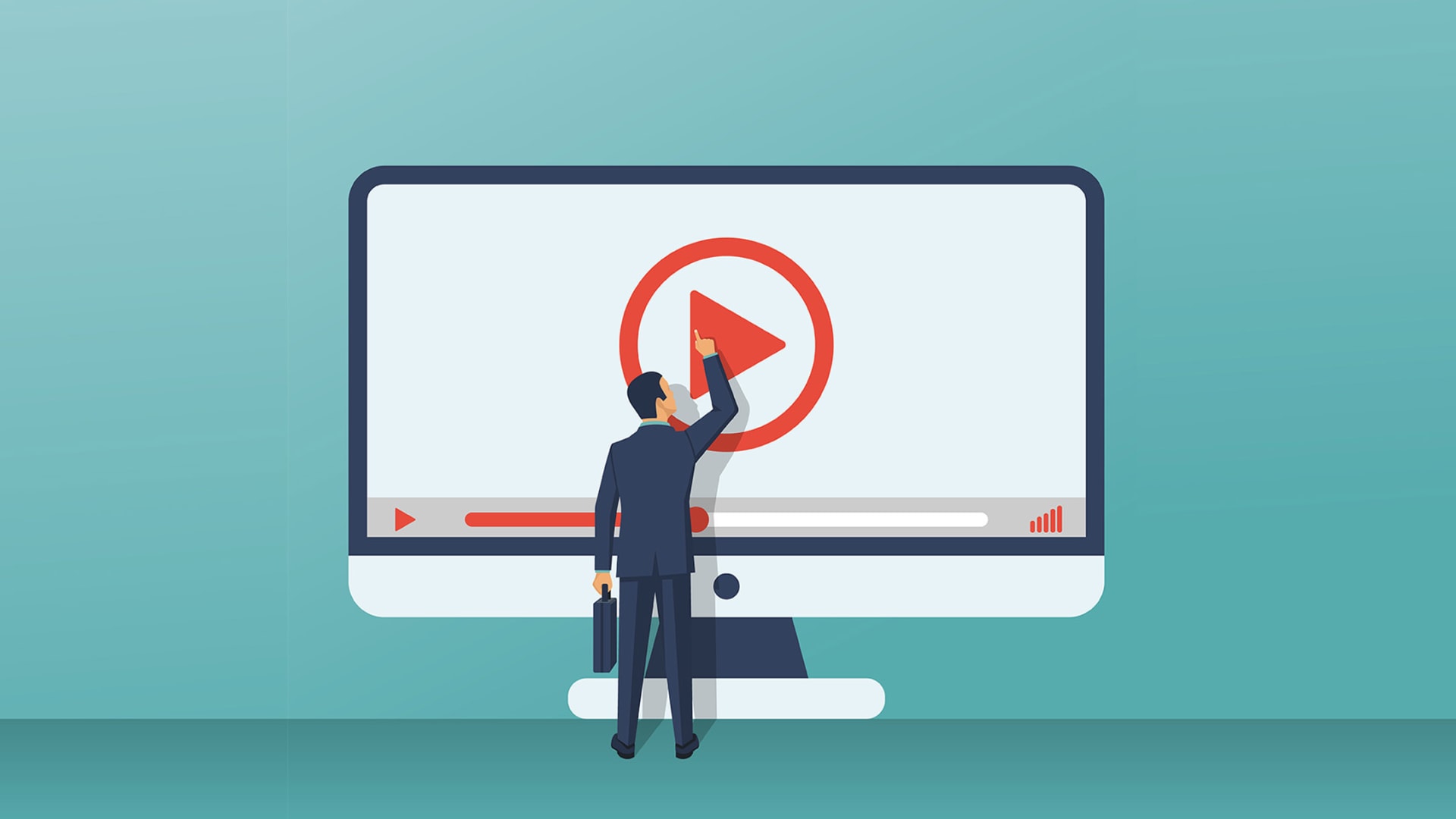 Video Content Is Truly on the Rise with Huge Growth Potential
A video makes up around 82% of all online traffic, and it is being envisaged that these numbers will grow to 80% very soon. There are even estimates of $7.77 billion being spent on online video advertising, considering the huge growth potential that it comes with. Even expenditures on video advertising are expected to double in the near future.
One of the imperative reasons behind this exponential growth of video advertising is its effectiveness. If pictures are worth a thousand words, videos are worth much more. As per estimates by Forrester, a minute of video content is equal to 1.8 million words of text in a communicated message.
People recall videos more than text. In fact, 80% of the viewers recall watching a product video, while 46% of them take some form of follow-up action too. Their follow-up action includes looking for more details about a product or visiting the business's site.
Last but not least, videos are easy to use on the part of businesses and easy to consume on the part of customers. Nowadays, different video-making tools have made it easier for businesses to produce videos affordably without spending exorbitantly on in-house expertise or outsourcing their video creation project.
Now that you obtained a clear idea of how video content is rising day by day, you must further know that even the best videos become useless if the target audience does not find them. So, here are a few tips on using videos to boost the SEO ranking of your site:
Video Integration
Video is considered quality content, and when you include a video on your website, it signals the search engines that your site or page contains relevant and rich media matching search requests.
It is expected that the major search engines will resort to increasing the ranking factor of sites, including videos, as customers demand more videos in the search results. Therefore, having a video on your site will boost its page rankings.
Keyword Labels
Just as you label graphics and pictures, you must label your videos with the right keywords. Providing more information to the search engines through the keyword labeling technique will help them identify your video as relevant to the search results.
Including keywords used for text SEO in your video file name, title, tags, and description ensure that the relevance of your visual content to search results is clear to the search engines.
Use Video Transcriptions: They Help
According to top digital marketing companies in India, including a suitable transcript in the audio part of your visual content will improve its exposure or findability while further adding support for its relevance to the search requests.
Go for YouTube Video Hosting
You might already be aware that YouTube is the second-largest search engine in the world after Google. And since Google now owns YouTube, hosting your video on YouTube means that it has a higher chance of appearing on the Google search results.
Credit for the massive popularity of YouTube goes to its convenient video hosting and sharing solutions. People cannot just watch videos on YouTube, but they can also add comments and subscribe to their favorite producers.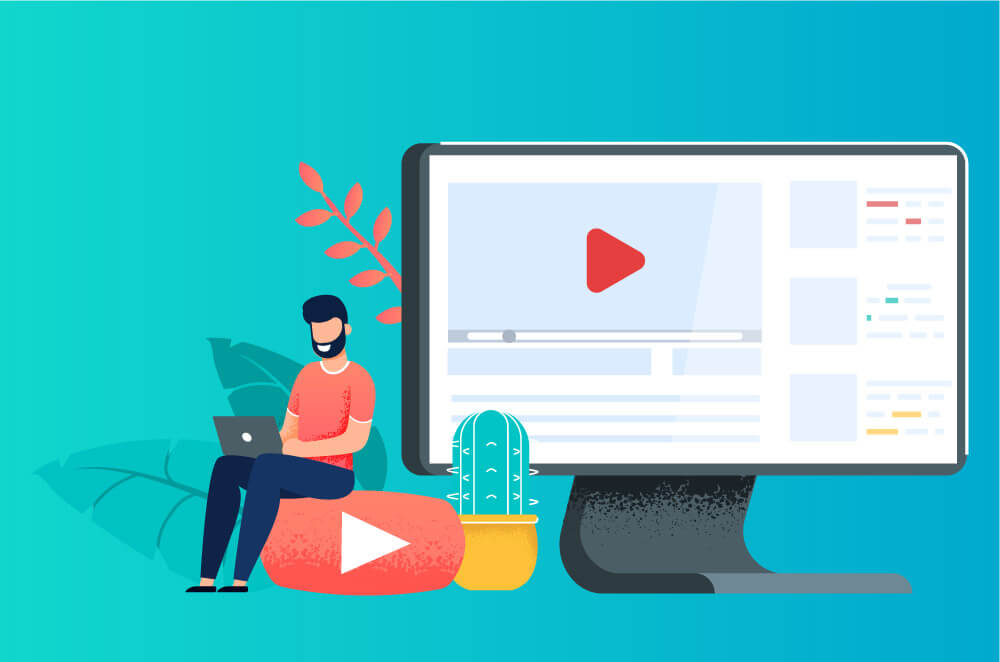 YouTube offers your business the visibility and exposure it requires without putting in a lot of effort. You just need to host your video at the right place on YouTube and under the correct category.
That's it, and you will be able to reach the masses by hosting your video on YouTube. Not only this, but your YouTube video will also grab the viewers' attention and even have a chance of going viral, which will bring in more business.
Video Sitemap
Video sitemaps serve as extensions to the general sitemap of a business's web property. While details on the video sitemap might be the same as some of the keyword labels you use for making your video exclusive, it is an entirely different procedure.
You can customize metadata like rating, duration, age appropriateness, view count, whether your video can be embedded, and various other valuable details.
Work on Video Optimization for Load Time
Page performance is one of the essential metrics Google considers in its algorithm. The time a page takes to load has a significant effect on the users' experience, and in a way, it can also affect SEO.
57% of the mobile users turn away from sites that take more than three seconds to load. Therefore, you must optimize your video so that it takes less time to load. Remember, the viewers do not have much time to wait for your site or page to load. So, optimizing your video for load time will increase your SEO ranking as more people go through your pages.
Make the Effective Use of Social Signals
When more people view and like your video, it serves as a positive signal to the search engines regarding the value and effectiveness of your content. This increases the likelihood of your content being found and bringing in traffic to your website.
The Bottom Line
So, these are the seven tips following which you can use videos to boost your site's SEO. Keep in mind that simply making a video is not enough. The perfect blend of different strategic decisions, marketing habits, and technical aspects will define your videos' fate, performance, and overall rankings. And that's the reason why you need to try a mix of both old and new SEO techniques to ensure your videos reach the widest audience.
Summary
Article Name
The Rise of Video: 7 Tips to Boost Your Site's SEO
Description
Undoubtedly, video is now the de-facto ruler of the business marketing arena. You must follow the latest SEO trends & techniques to ensure your videos bring in good results.
Author
Publisher Name
Publisher Logo