One of the key factors behind the growth of a successful business or brand is the quality of customer support they provide to their clients or buyers during the time of purchasing or after-sales. To maintain a long-lasting relation, you have to understand their requirements and be able to give them personalized solutions.
Tracking customer behavior and requirements seems easy when you have a very small customer base, but once you start growing your business, you need a reliable solution to track and manage your customer's data including their suggestions, comments, and needs. Custom CRM software is the only tailor-made solution to realize the full potential of your company or startup firm.
Because each business has its own set of requisites so an off-the-shelf CRM software may not exactly meet your company's needs.
Let's dive into this blog to learn more about this modern tool and explore various aspects of custom CRM software.
What is CRM Software?
A customer relationship management system enables businesses to plan, optimize and synchronize all interactions with customers as well as analyze data throughout the customer's lifecycle. The goal is to offer the best customer service to the clients, better understand them and enhance internal processes. The custom CRM software ensures the smooth journey of a customer at every point of interaction and improves their overall experience with the company.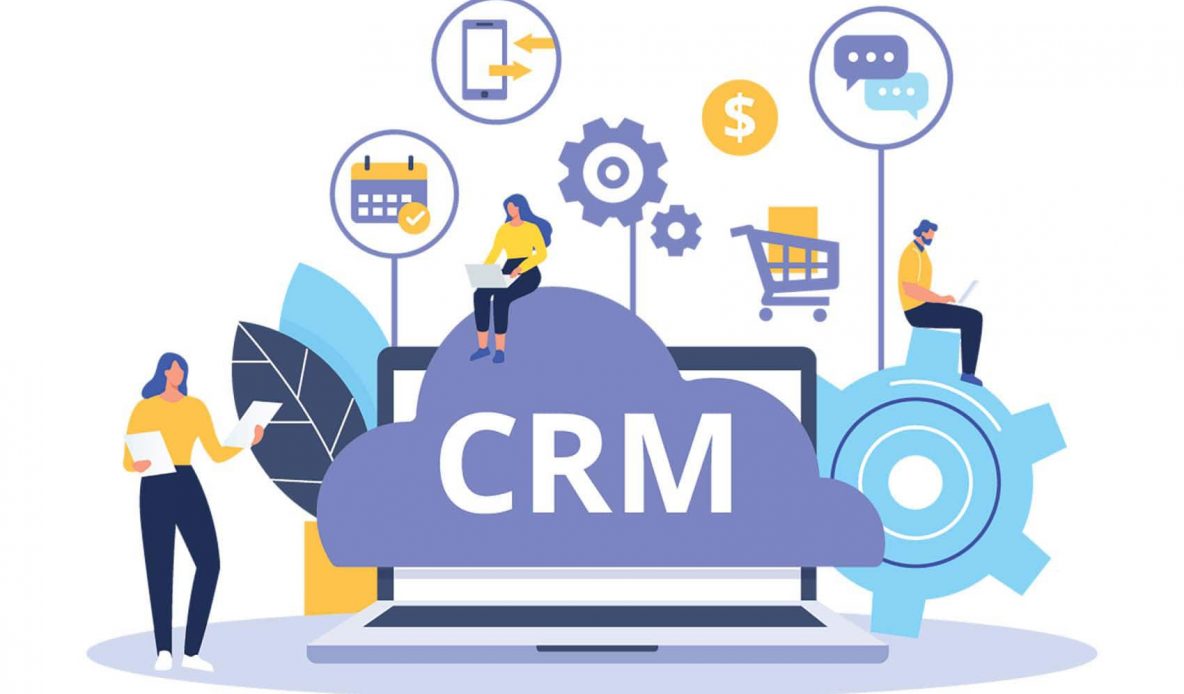 InfoCRATS offers you best-in-class custom software development services in India to devise scalable, interactive, and agile CRM system developers to cater to your unique business requirements. It also acts as a central database with detailed information of your prospects and potential customers.
For added functionality, software developers can build CRM software by integrating multiple technologies including Artificial Intelligence, Cloud computing, and Data analytics techniques.
Key Benefits of Custom CRM Application
Building a tailored-specific digital tool to manage customer data and optimize marketing is needed when an offshore CRM software does not completely fit into the business processes.
Tailored Solutions
Unlike pre-packaged CRMs like Zoho that charge you high, customized customer relationship management solutions are both flexible and tailored to the needs of your business. Businesses are free to include whatever they need based on your previous customers' data, sales, and advertising experience. If you want to include new features or changes in design, your team will handle it with ease.
Cost-Effective
With Custom CRM software development, startups or organizations can reduce their paperwork while managing and storing customer details and requests in an online system.
Cloud-based CRMs do not require any special hardware and installation setup to work. Hence, it is a cost-effective solution with no constraints of updating the version or infrastructure control over time.
Enhanced Lead Management
CRM software automates tedious activities, salespeople may spend more time selling and less time on lead conversion. In this case, the software could help with sales allocation and shorten the sales cycle by allocating it to the appropriate representative to close the deal.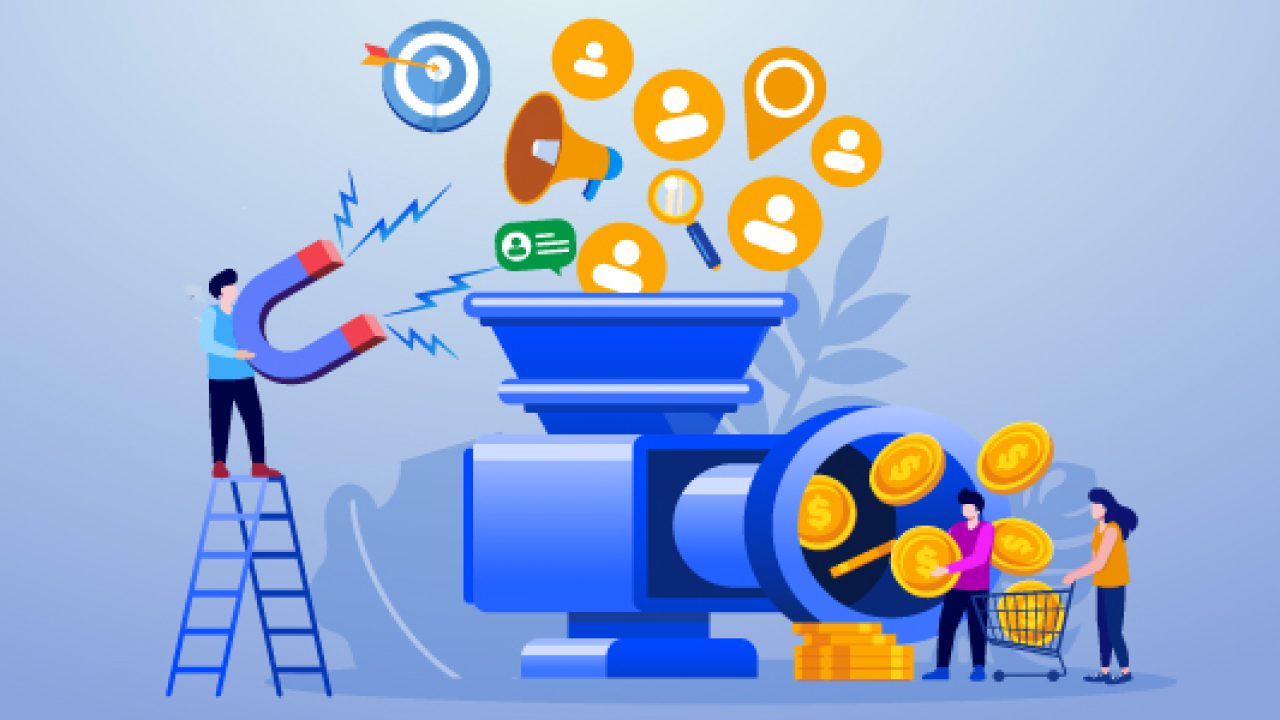 Emails excel sheets, and other static tools are commonly used in company sales operations. However, when the company grows, manually managing sales and marketing data gets more complex. The use of Custom CRM software helps sales managers in tracking their leads' progress down the sales funnel by automating the process where possible.
Automated Workflow
The journey of your target audience may include multiple stages. With cloud integration, a bespoke CRM development could help you save money by automating marketing, sales reports, analytics, customer support, delivery notifications, and invoicing tasks. Packaged solutions do not always allow for specific types of automation.
Data-Driven Marketing
When you hire us for custom software development, we build CRM applications that may give marketers visible data to track and analyze the buying path of existing and future customers based on their previous experiences and feedback. This important information can be utilized to improve marketing campaigns and modify budget allocation as needed.
These activities are unquestionably important in determining the best techniques for maximizing ROI on a limited budget.
Better Analytics
A custom CRM delivers better analytics to match business needs, whereas a standard CRM gives common reports that are critical to a company's success. With the help of bespoke CRM, one may identify the most critical processes and obtain thorough analytics for them. It also helps in the implementation of major changes while boosting work productivity.
Custom CRM solution can you provide you with:
Rich functionality

Perfect usability

Robust performance

Enhanced scalability

Top security

Broad integrations
Read: 7 Reasons Why Every Start-Up Should Hire An Expert Team To Develop Custom Software For Their Business
Custom CRM Development Services in India
You have learned all about how beneficial custom CRM software can be. The next question which arises is quite obvious- how can you get a CRM customization?
If you are wondering where you can get customized CRM applications in India, you can stop looking. You have reached the right place. InfoCRATS specializes in building custom CRM software for your business. We also provide CRM support services and our custom CRM software enables your business to leverage the CRM for enhancing business sales with better use of business resources.
Our software developers in India, develop CRM software applications that organize entire volumes of data within a company and then translate them into profitable interactions. A tailored CRM software system connects all data sources together to ultimately offer the best customer support with a focus on analytical insights when closing deals and estimating revenue growth. 
It's time to revamp your customer service with our Custom CRM development. Get in touch…
Summary
Article Name
Why should a company opt for custom CRM?
Description
Our software developers in India, develop CRM software applications that organize entire volumes of data within a company and then translate them into profitable interactions.
Author
Publisher Name
Publisher Logo