In the past couple of years, all of us have come to realize that people and their mobile phones are inseparable. Whether you pick a scenario at home or at your work or anywhere else, you will see people using their phones. It has become more like a basic need that we were fulfilling every day and every night.
That being said the above becomes one of the major benefits of making your website mobile-friendly. Generally speaking, any business website that has been optimized for mobile viewing is one that delivers information in a fast as well as effective manner.
In order to understand the benefits of mobile website optimization, we will have to first understand what is the process is all about.
A mobile web design or responsive web design is a website that can adapt to any screen size and so becomes easy to use on the mobile as it is on tablets as well as desktops without having to pinch or scroll.
When you hire a responsive web design service provider you will notice that they will give you a design that instinctively adapts to the phone or device that it is being viewed on so that it looks great on all of the devices. 
Accordingly, 74% of people out there say that they are more likely to return to a mobile-friendly web design rather than one which is not responsive.
When you get a custom web design company in Indore, make sure that your mobile-friendly web design has the following elements:
Quickly loads

Has less text

Has very less pop-ups

Contains simple drop-down menus

Has easy to locate the contact information

Has prominent calls to action

Have buttons that are large as well as easily targeted
According to Google, when you don't have a mobile-friendly web design, it acts as your business shutting down for one day almost every week.
Now that we know a little bit about mobile-friendly web design and responsive websites let's dig into the unmatched benefits of a website that is completely mobile friendly:
Attracting more visitors
It has been observed that around 40% of any website's traffic is now coming from mobile phones. This means that almost 50% of your users require a website that is mobile-friendly so that they can easily and effortlessly engage with your business. The fact is that there are many mobile users who will simply click away from a page on your website if it does not respond the way they wanted. 
2. Mobile users are more into buying
We all want to be informed instantly about everything that is happening in our fast-paced generation. This is why one of the major benefits of mobile optimization becomes that it offers mobile users a way to faster purchasing whenever they feel like doing so. This makes mobile users bigger buyers of your business if they are provided with a mobile-friendly web design. 
3. The download speed is faster
When you hire someone for responsive web design services they will make sure that your mobile-friendly web design is specifically designed for mobile standards. This means that it will include optimal download speed which will eventually turn out to be less waiting and more browsing for your users. 
4. Improved search engine optimization
When you have a mobile website, it would provide improved rankings on mobile-friendly search engines including Google as well as Yahoo. Not only this but, it will also allow placement in a growing number of mobile as well as local directories. Eventually, this would mean that your mobile-friendly website would rank higher on search engine listings. And this just means that it will be easier for users to find your business.
Enjoy a lower maintenance cost
A mobile-friendly web design and a responsive website might cost you a little bit more upfront however it is definitely much lower in terms of maintenance cost. For example, you will not need to reformat duplicate or even add features to your content twice. You could go for custom web design in Indore and many professionals will help you in building your responsive website to help your business grow using all of these benefits that come along with it. 
Comes with new advertising opportunities
Since mobile advertising is the kind that is growing at a very good pace it presents many new opportunities that can help you reach your target audiences. If your business advertises on Google ad words or any other PPC network then there is a good chance that your advertisements may also be appearing in mobile listings. However, with the process of mobile advertising, you would have to ensure that your advertisements are leading to mobile-optimized landing pages and not on regular desktop sites. This will give you optimal results as well as maximum ROI.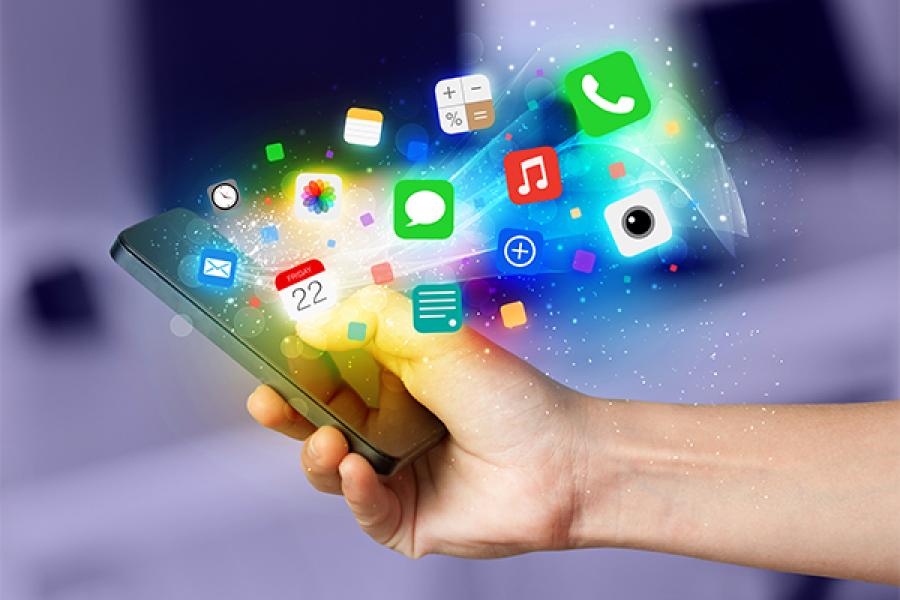 Give your users an improved experience
When you offer your users, a mobile-friendly web design, they will be able to enjoy an improved user experience. This is because mobile websites are designed specifically for handheld devices. We all know by now that there is nobody who would like to browse a desktop website on their phone. Research has shown that mobile-optimized websites come with an evidently improved user experience as well as satisfaction making a positive impression on the users that are visiting the website. 
There are many more advantages to a mobile-friendly web design. Your business can easily boom if you hire web development company indore to get yourself a responsive website. If you are thinking to go for custom web design in Indore, then do visit our website and get in touch with us at seo@infocratsweb.com
Summary
Article Name
The 7 Unmatched Benefits of a Mobile-Friendly Website
Description
A mobile-friendly website has become a Google ranking factor, so it's important for business owners to hire a web design company to get mobile web design services.
Author
Publisher Name
Publisher Logo